Welcome to the Ke$ha Wiki!
Kesha Rose Sebert, better known by the mononym Ke$ha, is an American pop singer and songwriter.
Kesha's debut album, Animal, released January 2010, topped the Canadian, Greek and American charts, debuting at number one in its first week on the Billboard 200.
The album spawned four singles, of which the debut single, "Tik Tok", was released on August 7, 2009. It reached number one in eleven countries and received multi-platinum certification in Australia, Canada, Germany and New Zealand. In the United States, the song topped the Billboard Hot 100 for nine consecutive weeks and, as of August 2011, has sold over 6,000,000 copies.
"Blah Blah Blah", "Your Love Is My Drug" and "Take It Off" were released as the album's second, third, and fourth singles respectively. All three songs reached the top ten in multiple countries and received gold and platinum certifications in Australia, New Zealand and the United States. By November 2010, she would sell over 29 million tracks worldwide.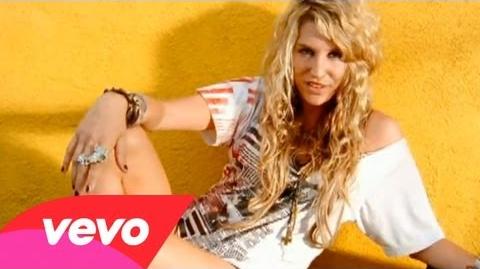 Loading RSS data...
Ad blocker interference detected!
Wikia is a free-to-use site that makes money from advertising. We have a modified experience for viewers using ad blockers

Wikia is not accessible if you've made further modifications. Remove the custom ad blocker rule(s) and the page will load as expected.