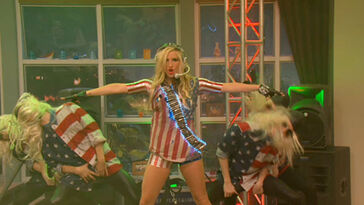 Ke$ha performed Blow on the episode of Victorious 'Ice Cream For Ke$ha'.
Music Video
Edit
"Ice Cream for Ke$ha" is the 3rd episode of the 2nd season of Victorious and the 23rd episode overall. It aired on Friday, April 22nd, 2011. Ke$ha performed "Blow" on the episode.
Plot
When Tori is stuck being Trina's assistant after losing a bet they made when they were little kids, she and her friends try to win a private concert from Ke$ha by finding all the letters to Ke$ha under ice cream cartons as a way to free Tori from Trina. They have all the letters except for the $ in Ke$ha so they get it from a little boy, but he says that Tori, Cat, and Jade must kiss him, and he has to be invited to the Ke$ha concert. In the end Tori locks the little boy outside her home during the concert, but Trina, who, feeling sympathy for him, offers him to kiss her, to which he replies "gross" and promptly leaves.
Reception
The episode was received very well by most fans and premiered to 4.01 million viewers, making it the most watched scripted cable telecast of the night, second overall only to an NBA playoffs game between the Lakers and the Hornets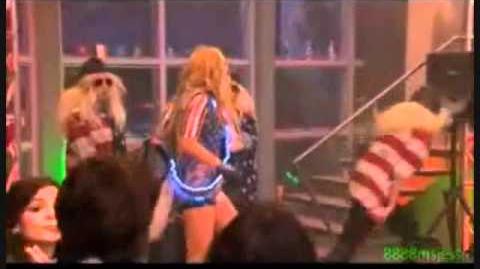 Ice Cream For Ke$ha Version
Edit
Image Gallery
Edit