"
Animal
" is a song by American recording artist and songwriter
Kesha
, from her
debut album of the same name
(2010). It appears as track number fourteen on
Animal
.
Background and Composition
Edit
"Animal" was written by Kesha alongside Pebe Sebert, Dr. Luke and Greg Kurstin, with production completed by Greg Kurstin and Dr. Luke. "Animal" is a slow-building anthem that goes from mid-tempo ballad to dance-floor lifesaver. It draws from dance-pop and electro-pop genres.
Music Video
Edit
A music video for "Animal" was directed by the production team
Skinny
. The video was released on the deluxe repacking of her debut album
Animal
, under its re-release entitled
Animal + Cannibal
. It was later uploaded to the singer's
Vevo
account on April 4, 2011.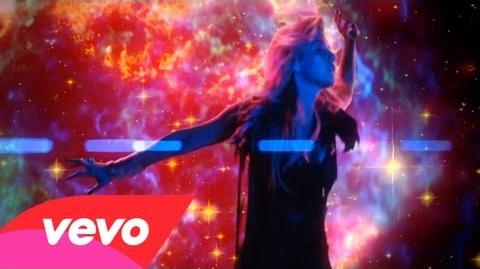 Billboard Remix
Edit
The "Billboard Remix" of the song was released on 
Cannibal
 as the last track.
I am in love with what we are
Not what we should be
And I am, I am starstruck
With every part of this whole story
So if it's just tonight
The animal inside, let it live then die
Like it's the end of time
Like everything inside
Let it live then die
This is our last chance
Give me your hands
'Cause our world is spinning at the speed of light
The night is fading, heart is racing
Now, just come and love me like we're gonna die
I'm not asleep, I'm up for the fight
Into the magic
And I don't want the concrete
I am alive comes with the tragic
So if it's just tonight
The animal inside, let it live then die
This is our last chance
Give me your hands
'Cause our world is spinning at the speed of light
The night is fading, heart is racing
Now, just come and love me like we're gonna die
This is our last chance
Give me your hands
'Cause our world is spinning at the speed of light
The night is fading, heart is racing
Now, just come and love me like we're gonna die
Image Gallery
Edit